Stain Gallery/Portfolio Skin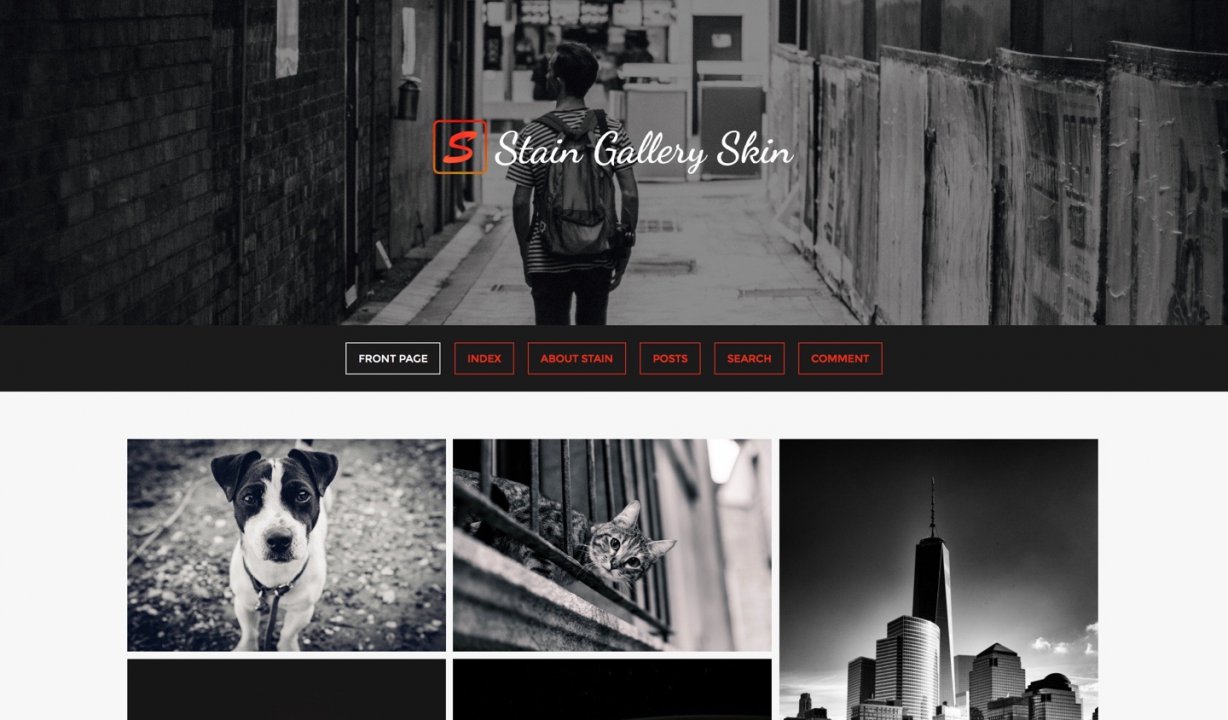 | | |
| --- | --- |
| Author Name | |
| Author Username | |
| Author URL | |
| Designer Name | |
| Designer URL | |
Stain – it's a Photography Portfolio b2evolution skin, with modern design & focus on content, we have created plenty of layout designs, skin options & different styles.
The skin highlights your images which makes it great to show off your projects or photography. It includes all the flexibility you need to create your own unique b2evolution website for you brand. It's big, full width layout & responsive design looks great on all devices and screen sizes.
3 comments
Not compatible with v6.11.5, at least thats what my system says
Comment from:

jennrblackgmail.com
Member

I just installed the latest version and have employed the skin; it looks great except that when I post a blog post, it overlays the header area? I'm not sure why…
I have the same issue with the Gallery when I click on the Categories link; the posts then migrate up and overlay the header area / image and the menu.
I'm new to this software, so would appreciate some help.
Issue: The hamburger menu is not functional on mobile view, it displays double hamburger menu but empty even if the menu widget is active.
I used b2evolution 7.2.3-stable-2021-03-01 .