Categories: 1 column, 2 column, Widget Support, Left sidebar, Right sidebar, Blue, White, Variable width, Menu, Sidebar 2, Intro/featured posts support, Configurable, RWD Responsive, Blog / General, Bootstrap, b2evo v6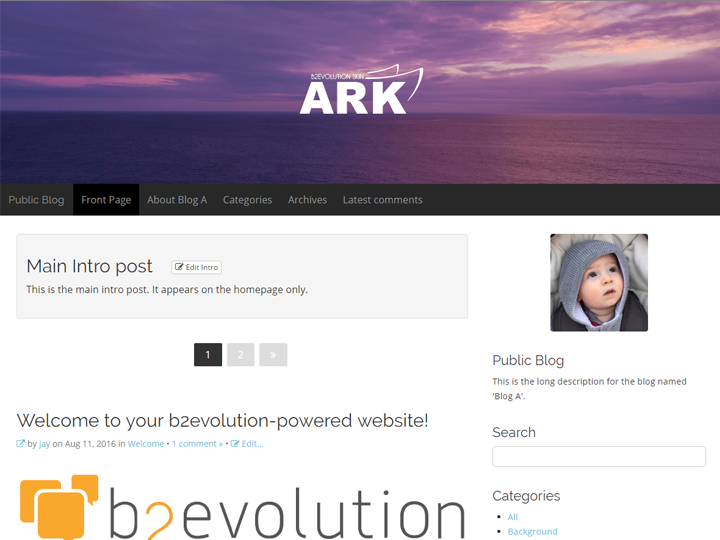 B2evolution team presents you the latest skin/theme made especially for Blog Collection.
Ark has completely configurable back-office color settings for every element of the skin.
Ark allows you to decide from which point you want to break the regular menu layout to "Hamburger menu" by inserting the exact width (in pixels).