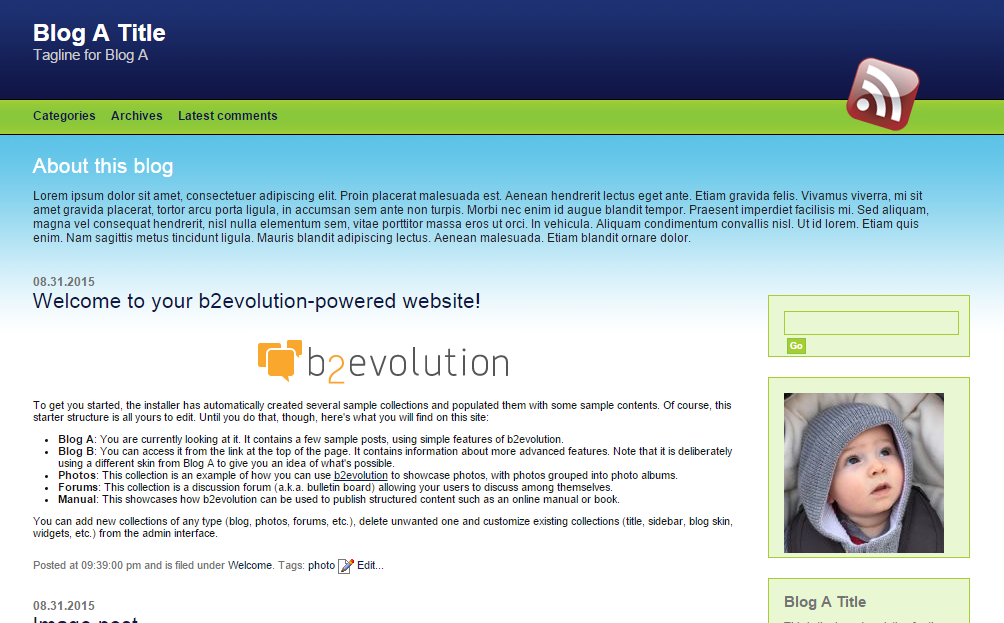 | | |
| --- | --- |
| Author Name | Real Estate Forum |
| Author Username | |
| Author URL | http://realestateforum.ws |
| Designer Name | |
| Designer URL | |
Features:
Width layout: fixed
Columns: 2 layouts
Color schemes: blue, green, white
v2.1.
Sitewide_header included for easier multi-blogging experience
v2.0.
Fixed compatibility issues with version 6.6+.
Built customizable introduction content. Describe your blog freely at the very top of the page!
Small visual adjustments.
2 comments
A great skin for my on-line magazine. The features I like most are:
- The front.php file. So, I cant get a very useful introduction message in every page of the magazine.
-Being a wide skin.
Thank you very much to the author.
Comment from:
Mario Stevenson
Visitor
Theme has a bug where the "About this Blog" text cannot be removed!