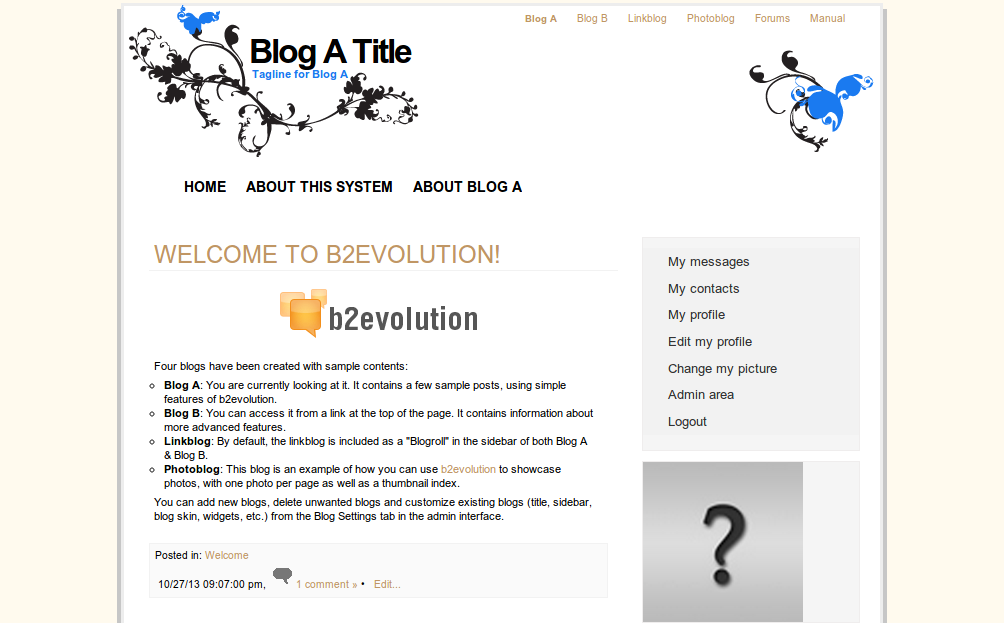 | | |
| --- | --- |
| Author Name | |
| Author Username | |
| Author URL | |
| Designer Name | Mheadley |
| Designer URL | http://mheadley.com/ |
v1.1.1
Removed obsolete file
Menu layout fix
New skinshot
v1.1.
Sitewide_header included for easier multi-blogging experience
1 comment
thanks for sharing…
just a quick comment that the preview on IE and firefox cuts the menus.
it might be the way we have set up the Blog A and Blog B stuff.
other than that. nice design. good graphic and good font.