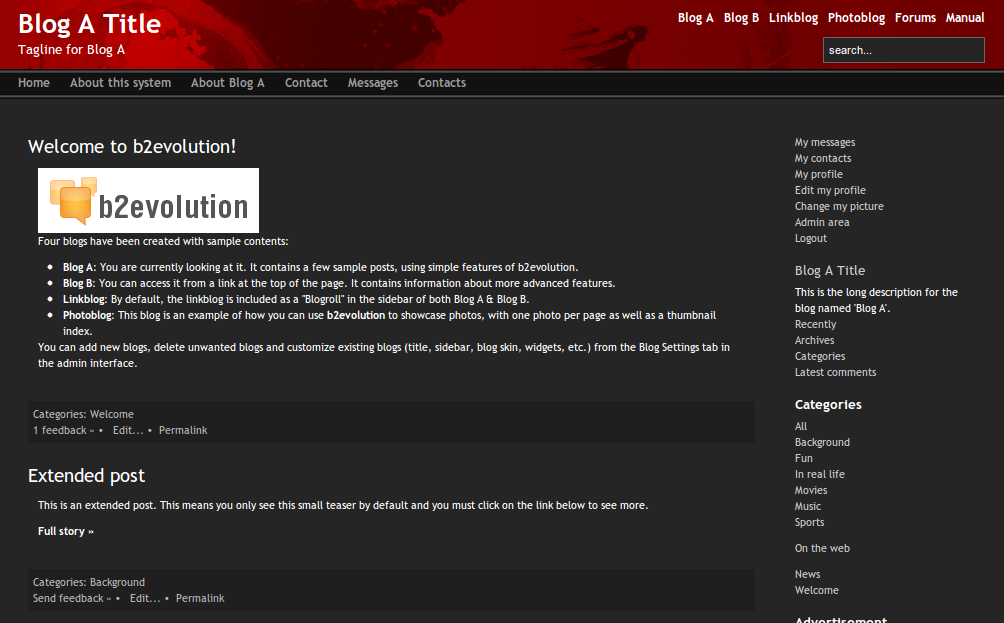 | | |
| --- | --- |
| Author Name | |
| Author Username | |
| Author URL | |
| Designer Name | jump2top - Free Blog Themes |
| Designer URL | http://jump2top.com/themes/ |
v1.1.
Sitewide_header included for easier multi-blogging experience
3 comments
Hi Dan,
I've noticed that the links on this skin point to a different skin (one of mine actually)…
So if you click on any of the links on the preview, it takes you to the MetraStation Skin..not sure if this is what you intended. Plus the MetraStation skin is missing some widgets and it don't look pretty.
Comment from:
Mark Tomlinson
Visitor
I like the charcoal grey might like to customise the graphic but the overall effect is pleasing, nice work.
Pretty decent template with great width..