Download: business_skin-7.3.5.zip
Downloading: business_skin-7.3.5.zip Business Blog Skin
Front page layout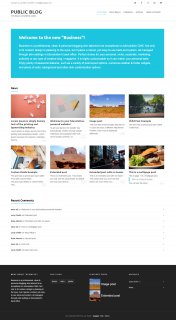 Regular posts layout

Mini-blog posts Layout

Media Page Layout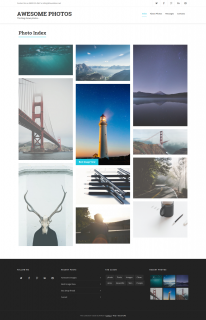 Responsive layout at different widths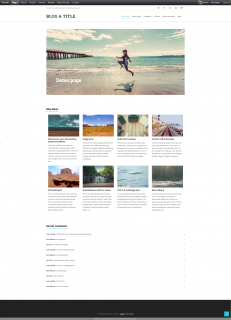 Some of the Features:
Fully Responsive Design
Unlimited Color Schemes
Unlimited Background Color
Top Bar Header Elements
Smooth Sticky Top Bar with Logo
Responsive Mobile Menu
Full Width Elements
Unlimited Sidebars Layout
Standard Blog Layout
Mini Blog Layout
Full Post, Sidebar, and Grid
List Layout Full Width
Blog Layout Full Width
Blog Large Media
Blog Small Media
Photo Index Style Masonry
One Column
Right Sidebar
Left Sidebar
Footer Widget
Social Icon
Back to top button
Crossbrowser Compatible
Free Updates and new features.
Update Log:
v7.3.4-stable
Optimized for b2evolution 7.x
v6.3.5-stable
Optimized for b2evolution 6.3.x to 6.x.x
v1.3.1-stable
Updated CSS and JS thumbprints for this skin's plugins and libraries
Fix for floated images in content
Improved default style for "About Author" widget
Item Single widget enabled for additional back-office customization on disp=single
Modified back-office customization titles for easier use
Added translation notes for easier skin translation (multilanguage compatibility)
v1.3.0-stable
New fonts
New cover image positions on posts
Masonry layout improved/simplified - removed unnecessary sections
Added four columns option for Masonry layout
Fixed word wrapping on narrow sections
More user-friendly background customizaiton options of the skin
Additional small skin fixes
v1.2.1-stable
New Masonry layout on Posts page
List layout fix for all list-type widgets
v1.1.0-beta
New layout system for widgets. Users can now apply different layouts for various widgets, with a small use of Bootstrap's grid system.