Category: "Main / home"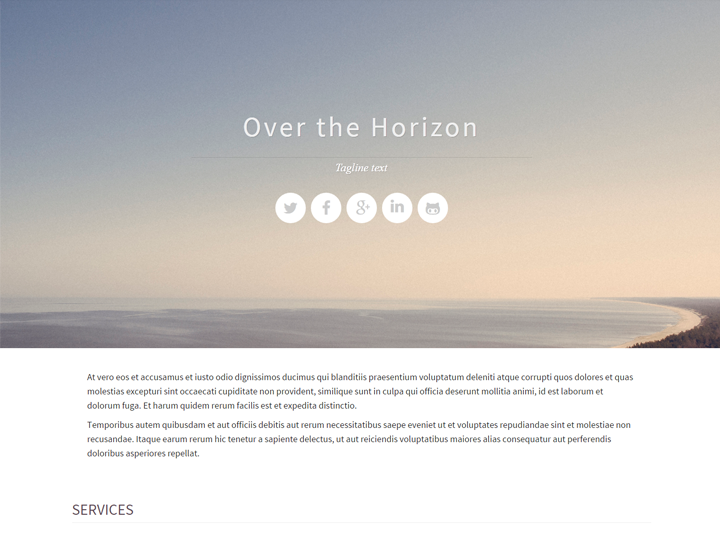 Horizon Main is responsive Bootstrap based skin for B2evolution CMS. It is part of the Horizon skin family.
This skin is envisioned to present the intro page for the Horizon blog skin. It contains lots of customization options in the back-office of the skin, including background image, colors, content width and much more.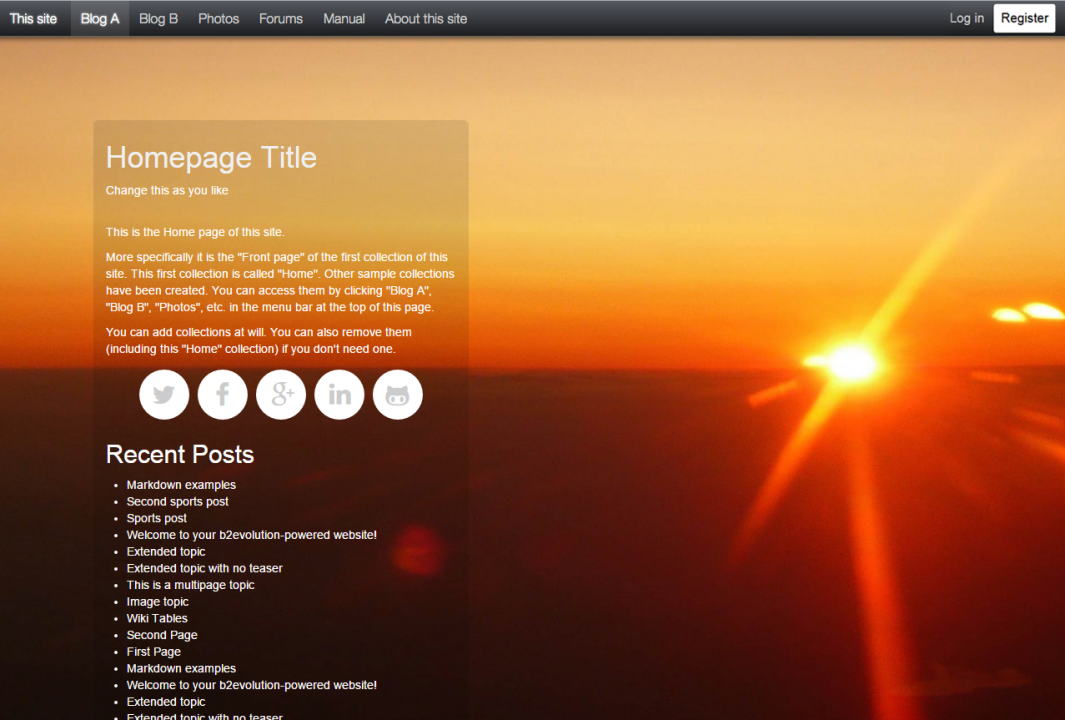 This responsive skin uses the twitter bootstrap framework. Bootstrap Main skin is completely configurable in the back-office. You can change content width, colors, background image, re-order widgets and much more.
This skin is included in b2evolution 5.1.1, and only supported starting from that version.